panelists
The forum will feature the participation of experts in international relations, economics, and trade from India and Latin America. They include ministers, representatives from the private sector, and academic experts. The event will be moderated by leading professionals in the field.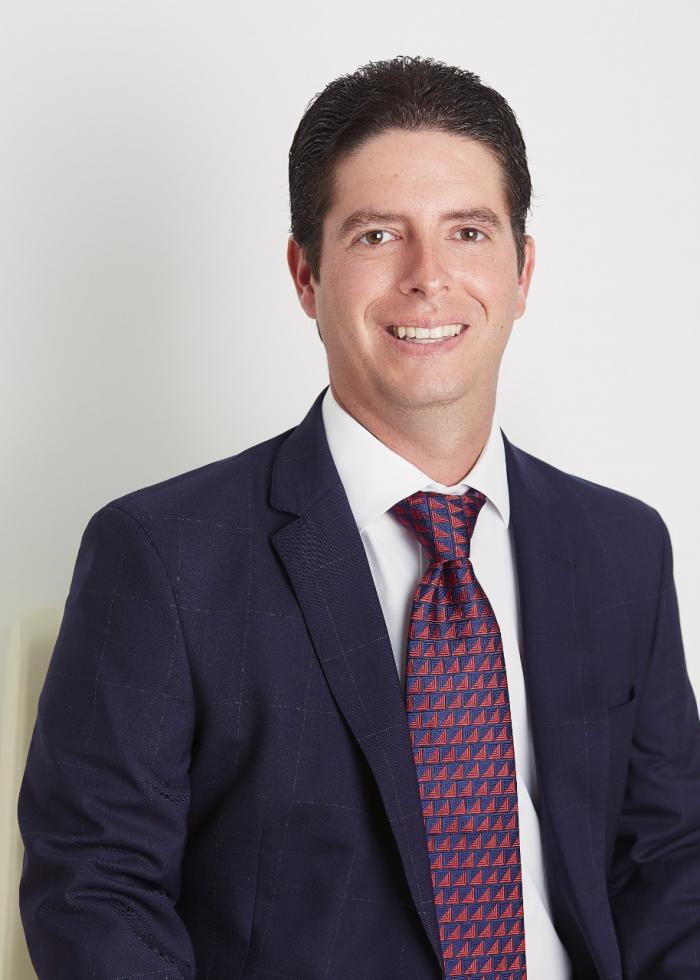 H.E. Mr. Federico Alfaro Boyd
Alfaro Boyd holds a Bachelor's degree in Political Science from George Washington University and Columbus University. He also has a Juris Doctorate from Loyola University New Orleans. He served as the Chairman of the Board of Directors for Tocumen International Airport S.A. (2021-2022) and was Deputy Foreign Minister of Panama (2019-2020). Federico Alfaro Boyd took office as the Minister of Commerce and Industries before the President of the Republic, Laurentino Cortizo Cohen, and the Vice President of the Republic and Minister of the Presidency, José Gabriel Carrizo Jaén, on June 1, 2022.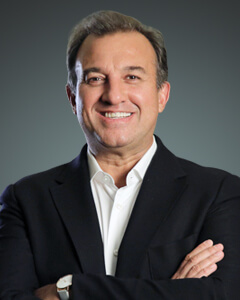 Mr. Jai Shroff
Jaidev (Jai) R. Shro is the Global CEO of UPL Limited. He is a well-recognized global leader in the Chemical & Agri-Inputs industry with over 30 years of experience in India and internationally. Jai believes passionately in the power of collaboration and inter-sectoral partnerships. He is actively involved in the global development agenda, including the World Economic Forum's Grow Africa and Grow Asia initiatives, IFPRI's Sustainable Agriculture and Global Food Security Initiative, WBCSD, Chicago Council, IGD and ICAR. Jai is regularly invited to speak on conference platforms, covering sustainability, food security, climate resilience and technological innovation.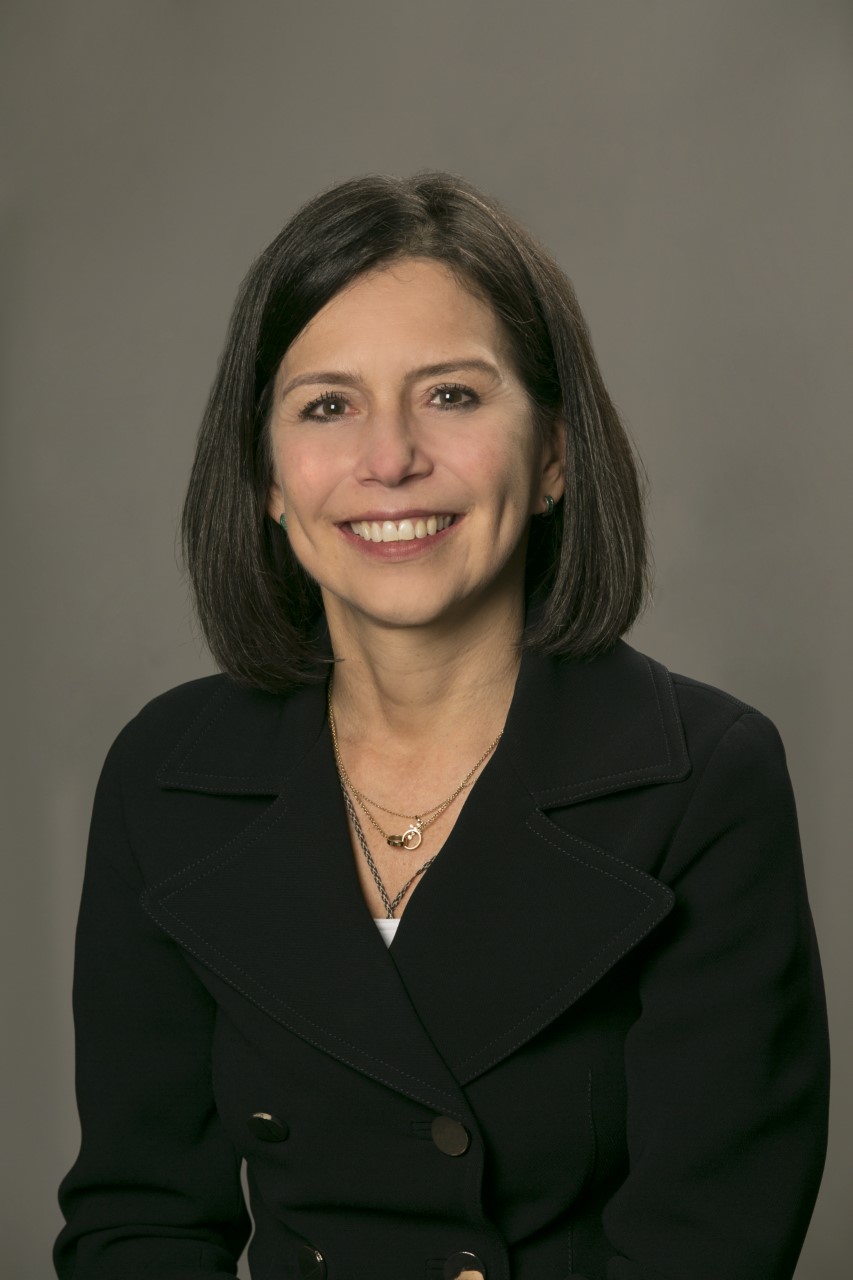 Carolina España
Carolina joined CAF 30 years ago, she has had successful management in different positions in the Vice Presidency of Finance and in the Vice Presidency of Countries. She fulfilled functions as Director of Institutional Financial Resources, being responsible for the efforts related to obtaining financing from governments, international financial institutions, and multilateral organizations at a global level. In 2015, she was named CAF Representative in Colombia, with the role of promoting CAF's strategy in that country. With a master's degree in Finance and a degree in Systems Engineering from the Metropolitan University of Venezuela, she worked as a consultant in treasury management systems for Price Waterhouse, a company in which she participated in several projects for companies in Venezuela such as PDVSA, Mavesa and Corimon.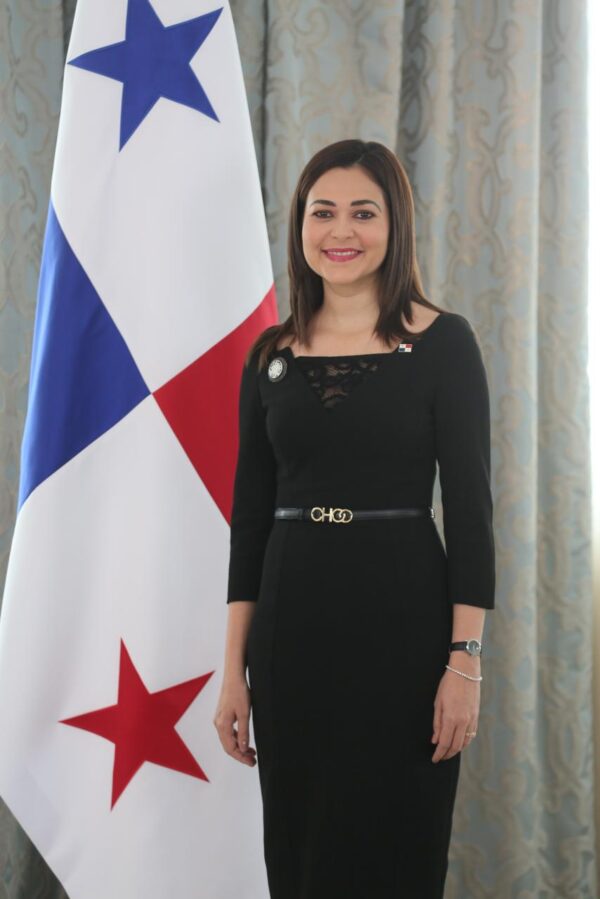 H.E. Ms. Janaina Tewaney
In the administration of President Laurentino Cortizo Cohen, she held the position of advisor to Chancellor Alejandro Ferrer on matters related to international security, terrorism, and official missions of the Head of State. In March 2020, she was appointed Minister of Government, where she had a notable performance with the launch of the Economic Empowerment Plan for Indigenous Women, in collaboration with the Inter-American Development Bank.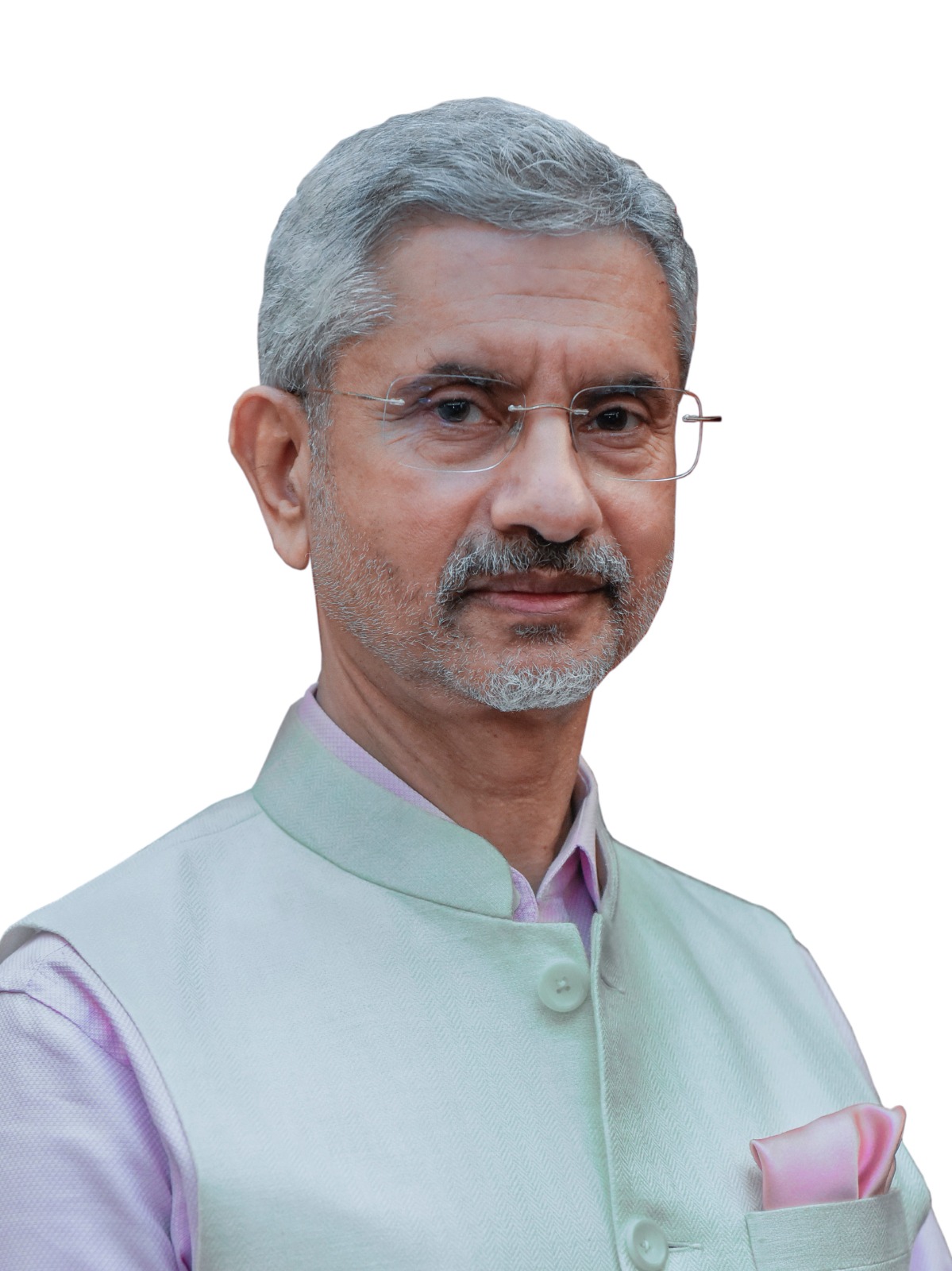 H.E. Dr. S. Jaishankar
Dr. S. Jaishankar is India's External Affairs Minister since May 30th, 2019. He is a Member of the Upper House (Rajya Sabha) of India's Parliament from the state of Gujarat. He was Foreign Secretary from 2015-18, Ambassador to United States (2013-15), China (2009-2013) and Czech Republic (2000-2004). He was High Commissioner to Singapore (2007-2009). He has also served in other diplomatic assignments in Embassies in Moscow, Colombo, Budapest and Tokyo, as well in the Ministry of External Affairs and the President's Secretariat. He was also President – Global Corporate Affairs at Tata Sons Private Limited from May 2018. Dr S. Jaishankar is a graduate of St. Stephen's College at the University of Delhi. He has a Masters in Political Science and an M. Phil and Ph.D in International Relations from Jawaharlal Nehru University, Delhi. He is a recipient of the Padma Shri award in 2019 and has written a widely acclaimed best-selling book: The India Way: Strategies for an Uncertain World, which was published in 2020.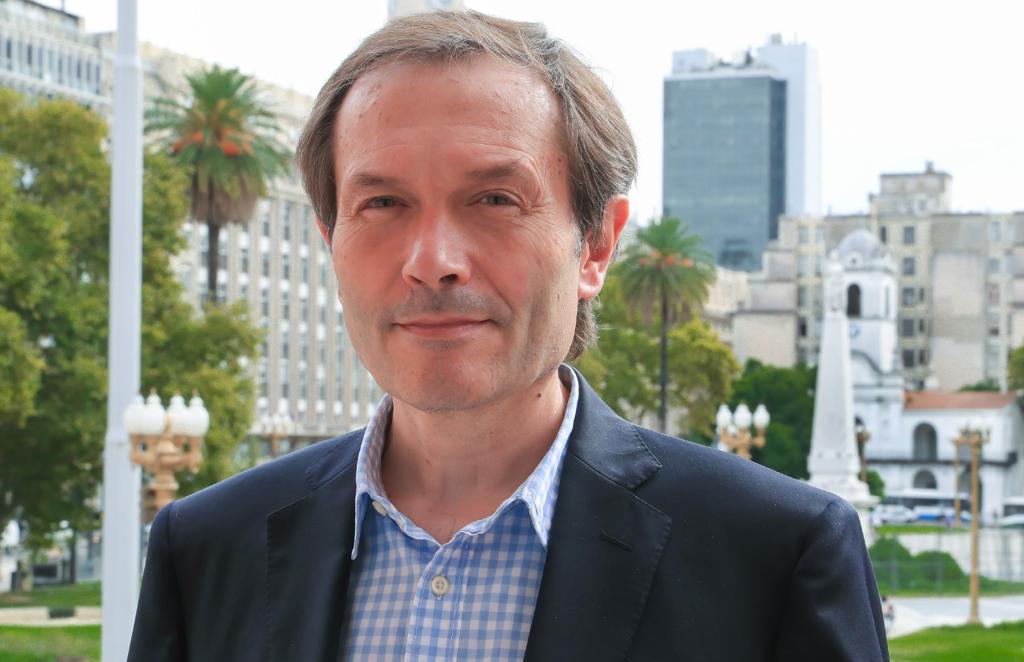 Mr. Gustavo Béliz
Lawyer from the University of Buenos Aires with postgraduate research at the London School of Economics. He has been a Minister of the Government of Argentina on three occasions. For 17 years he was an official of the Inter-American Development Bank. He is a member of the Pontifical Academy of Social Sciences appointed by Pope Francis; author and editor of 22 public policy books. Currently, he is an external consultant for CAF.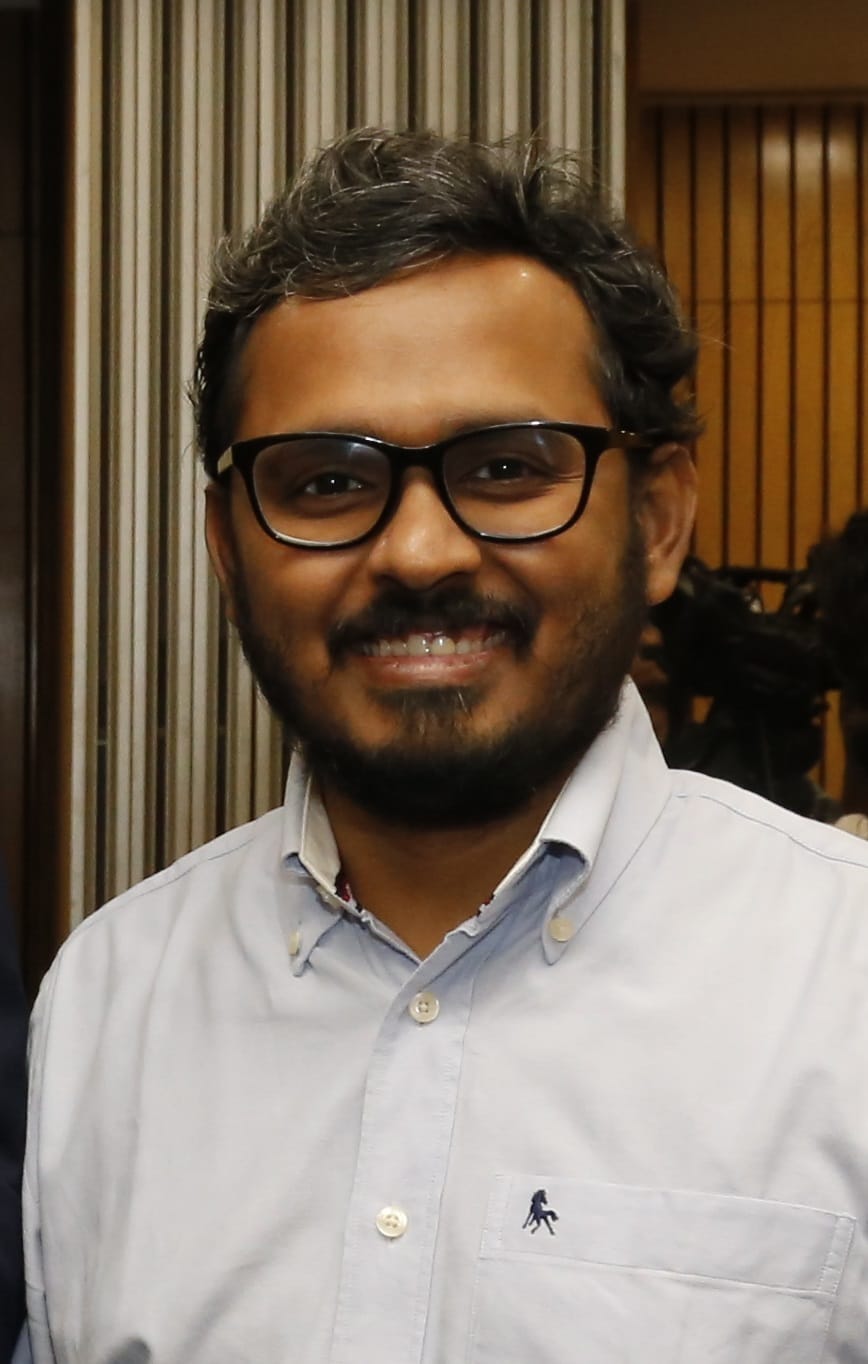 Mr. Hari Seshasayee
Hari Seshasayee is Advisor and Asia-Latin America Specialist (UNDP), Ministry of Foreign Affairs, Panama. He is also a visiting fellow of the Observer Research Foundation, was previously an advisor to the Government of Colombia, and is a graduate of Stanford University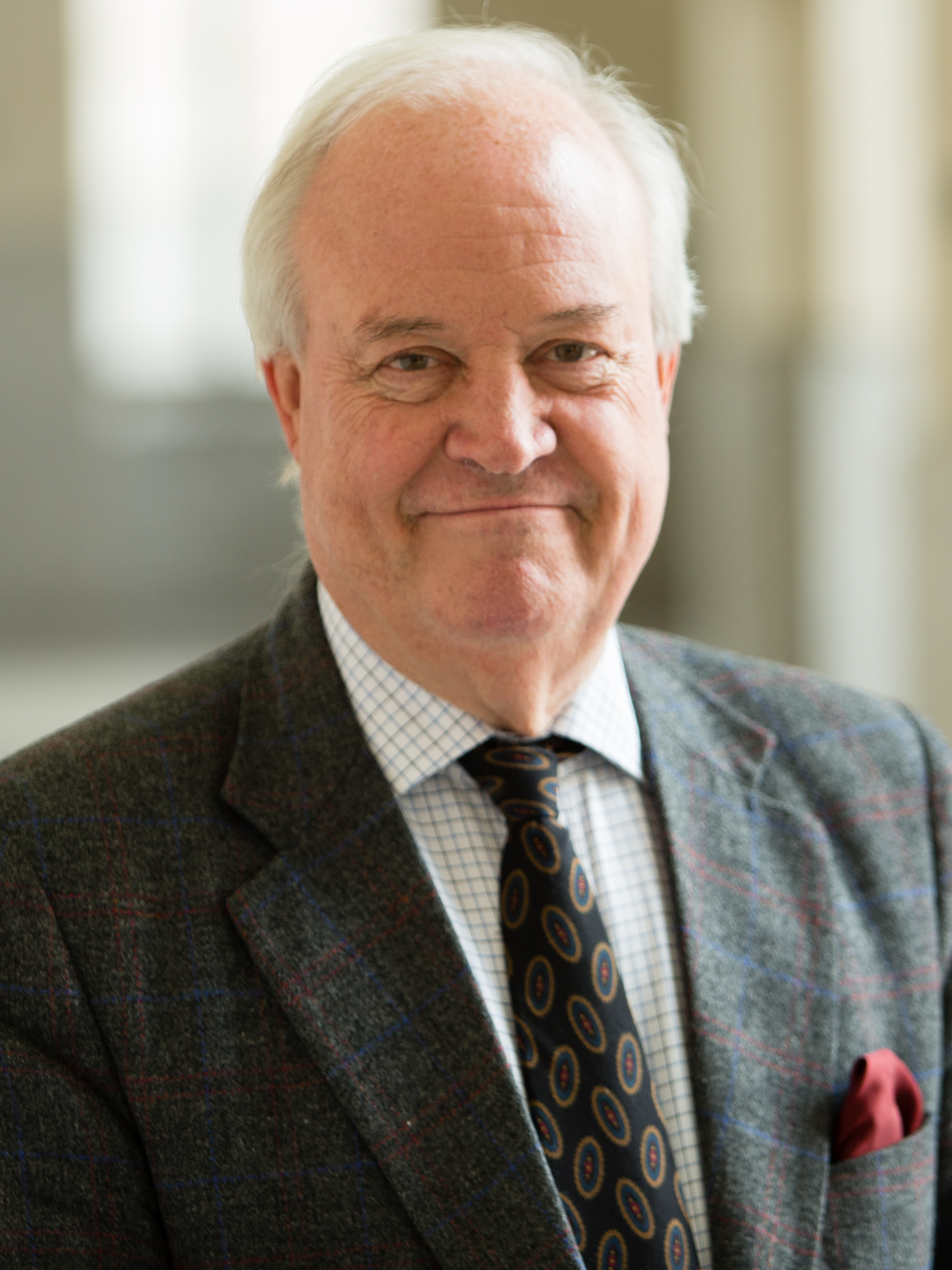 Amb. Jorge Heine
Jorge Heine is Professor of International Relations and Acting Director of the Pardee Center for the Study of the Longer-Range Future, Boston University. He was Ambassador of Chile in India and his book LA NUEVA INDIA is considered one of the main books on India in Spanish.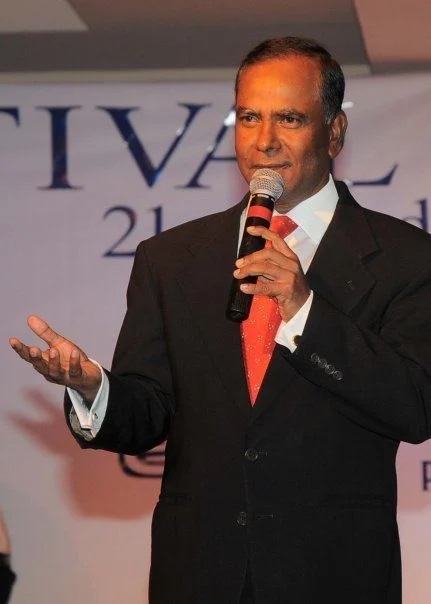 R. Viswanathan
Ambassador Viswanathan is the leading Indian expert on Latin America. He was Head of the Latin America Division in the Ministry of External Affairs of India, Consul General in Sao Paulo and Ambassador to Argentina, Venezuela, Uruguay and Paraguay.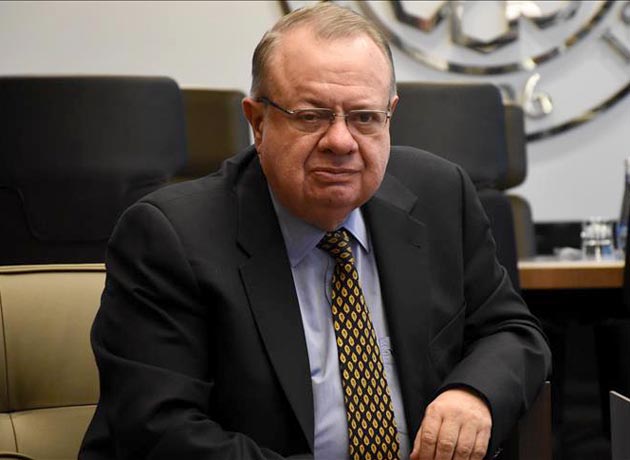 Amb. Juan Alfredo Pinto Saavedra
Juan Alfredo presents himself as an alternative economist and a writer of multicultural literature. After completing forty years of study, learning, non-tourist travels, research, writing, and work, he enjoys sharing his insights on intercultural issues, development processes, international trends, and the characteristics of societies and their ways of life. He avoids clichés, strives for his own answers, and debates his assessments, formulating questions and receiving those from his counterparts. These unconventional approaches to international reality and ways of dealing with complexity are the kind of contributions he seeks to offer to interested parties without any dogmatic pretensions, always drawing from the thoughts of others and their experiences and reflections. Although his message is alternative, his knowledge is useful as it is neither improvised nor elementary; it is based on a meritorious, differentiated experience, which he communicates by displaying creative strength, from where his recognition as an author and speaker originates. Juan Alfredo Pinto's public-private and diplomatic experience, as observed in his biographical summary, allows him to strike a balance between objective truths and the unpredictable messages of utopian realities, those planes that are always there to question absolutes and offer us alternatives.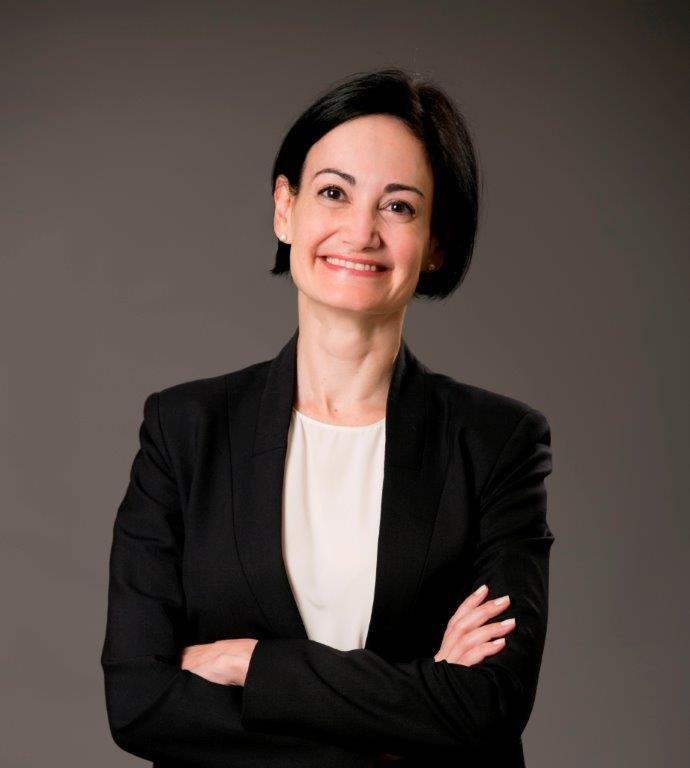 Ms. Adriana Arreaza
Adriana Arreaza Coll is the Director of Macroeconomic Studies at CAF, Development Bank of Latin America. She coordinates the team of country economists. She was an Assistant Professor at the Department of Economics of Universidad Católica Andrés Bello in Caracas and previously worked at the Central Bank of Venezuela Research Department. She received her BA at Universidad Católica Andrés Bello in Caracas and her Ph.D. in Economics at Brown University.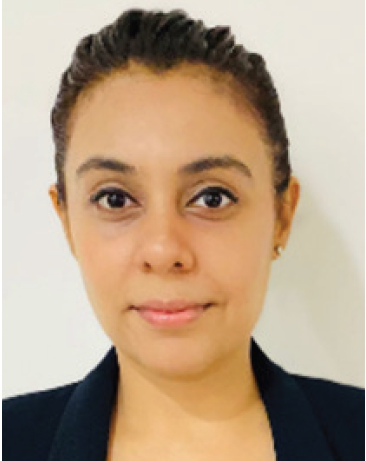 Ms. Renni Batra
Renni Batra is a public policy professional, with a passion to steer policy advocacy on a host of contemporary issues related to trade and investment. Renni is presently working as the Deputy Director, Latin America and Caribbean, International Department at Confederation of Indian Industry (CII). She comes with more than a decade's experience in the textile industry apex councils like the Fashion Design Council of India and other prestigious fashion houses.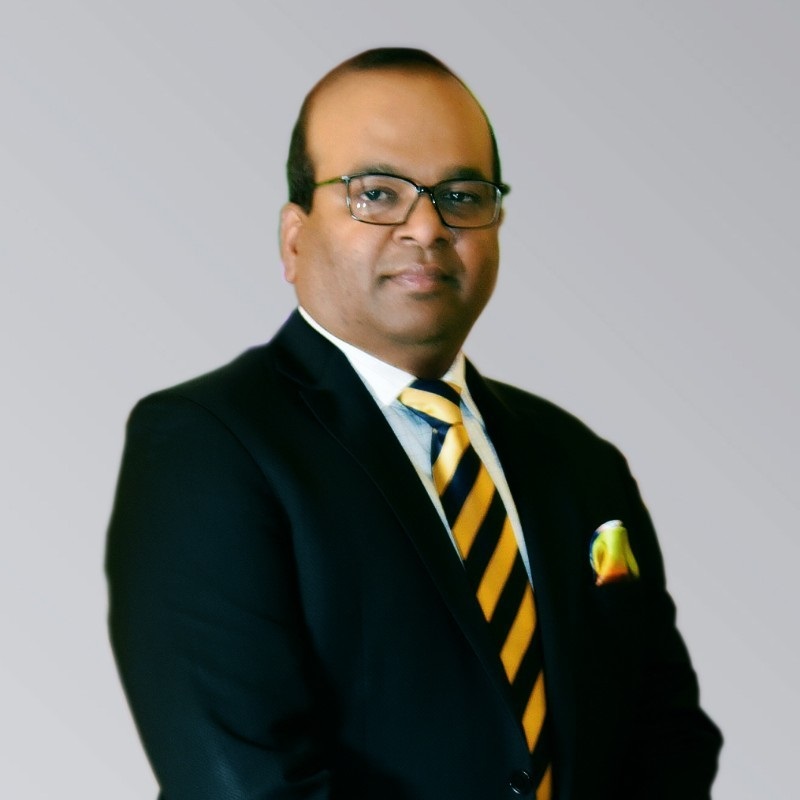 Mr. Raman Wattamwar
Healthcare Industry Professional with extensive work Experience across verticals in the areas of P& L management, Sales, Marketing, Business Development, Commercial Operations , Project management in India and International Markets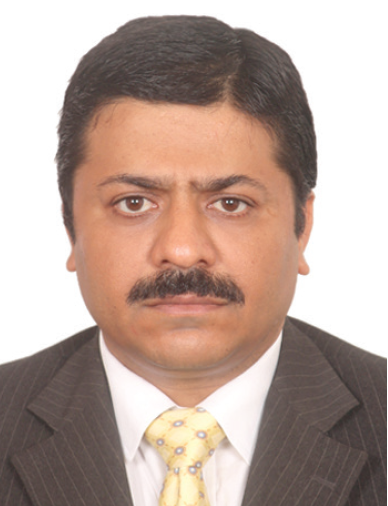 Mr. Ravindra Mehru
Mr Ravindra Mehru obtained a Bachelor of Engineering degree (Instrumentation) from North Maharashtra University in India in March 2001 and a master's in business administration (Finance) from The Maharaja Sayajirao University in India in October 2005. Since March 2011, he is employed in various progressively responsible managerial positions in the Bank and am currently posted as Resident Representative of the Bank in Washington D.C. Over the years he has gained extensive experience in areas related to loan portfolio management (including entire life cycle of the loan procesing which includes restructuring and recovery), preparing, marketing and generating proposals, preparing detailed appraisals, developing and sustaining relationship with various stakeholders including companies, financial institutions, governmental agencies clients, Bank's lending and recovery methods as well as regulations and guidelines stipulated by the regulatory authority (such as Reserve Bank of India, Securitization and Reconstruction of Financial Assets and Enforcement of Security Interest Act (SARFAESI Act), Foreign Exchange Management Act (FEMA), Prevention of Money Laundering Act (PMLA), The Negotiable Instruments Act) etc.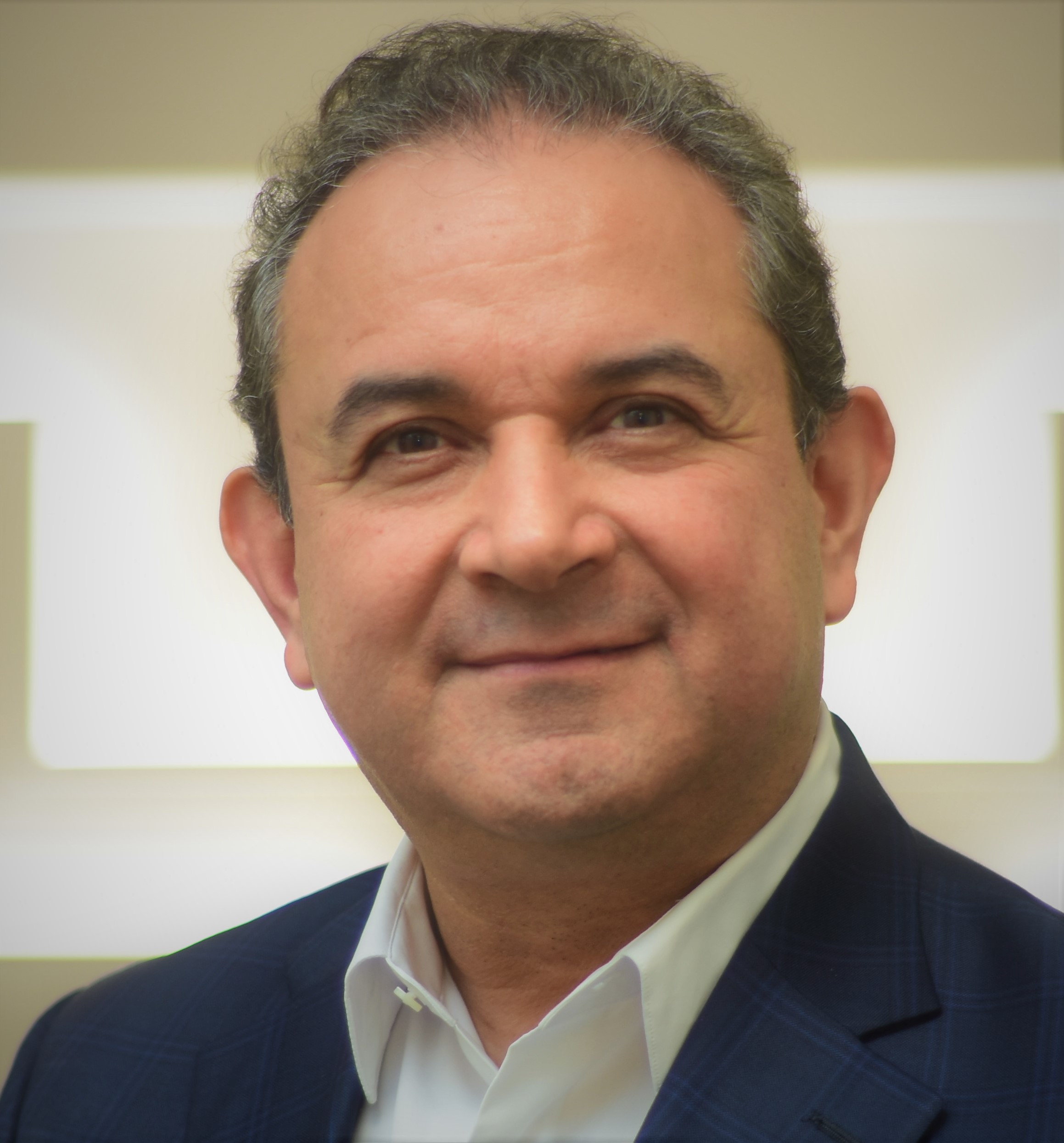 Mr. Tony Roldan
Tony Roldan is an experienced executive with extensive expertise in the legal, corporate governance, and governmental relations areas in multinational companies across various industries, including Technology, Mining, Chemical, and Airport. He currently serves as the President and Chief Executive Officer of the Chamber of Multinational Company Headquarters (CASEM), where he leads initiatives to promote the growth and development of the business sector established under the SEM and EMMA regimes. Throughout his career, he has held a variety of leadership roles, including as Vice President at Dell Technologies and Eastman Kodak, where he oversaw the legal and governmental relations strategy in Latin America. Additionally, Tony Roldan has been a board member of organizations in various sectors and countries, including the extractive, chemical, and educational industries. His deep knowledge and experience in managing complex legal and regulatory matters, as well as his ability to develop and maintain effective relationships with governments and other key stakeholders, have made him a valued leader in his field. With his results-oriented approach and ability to work collaboratively, Tony Roldan continues to drive the growth and success of the SEM business sector in Panama.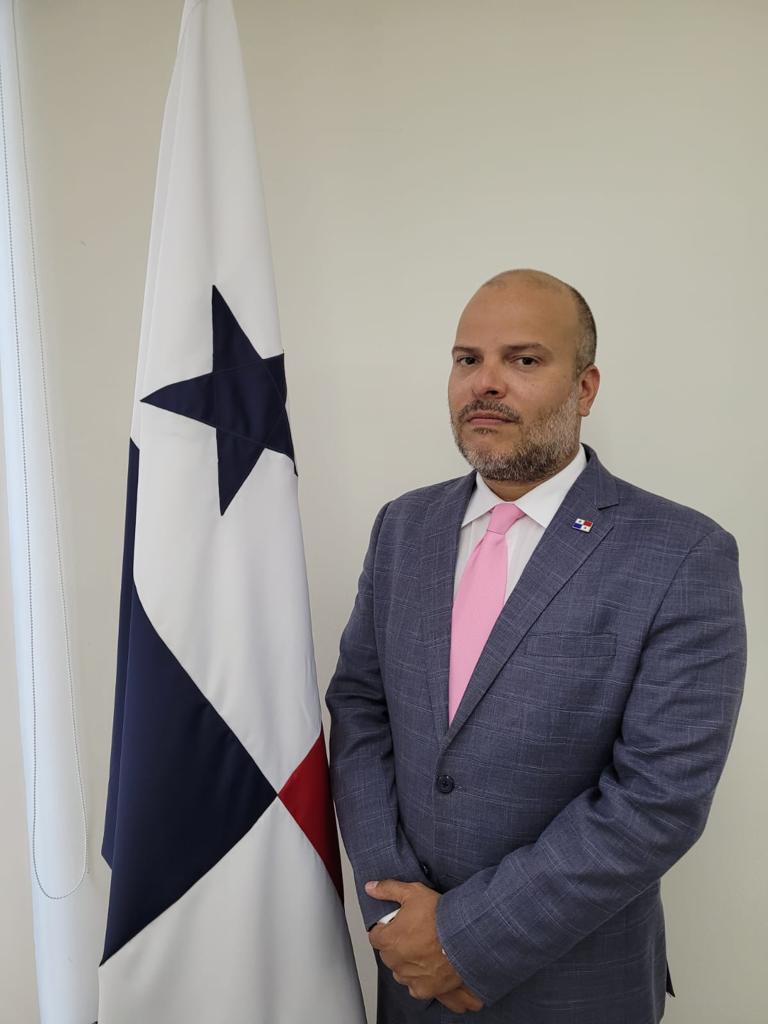 Mr. Allan Ritter
Allan Ritter works as Director of International Promotion at PROPANAMA, where he leads planning activities and direction of commercial strategies to attract foreign investment, and the promotion of goods and services of the Panamanian export sector. Among its main responsibilities, it falls to advise interested international investors on the benefits and advantages of Panama, internationally market the country's exportable offer and facilitate communication between the institutions responsible for foreign investments, to achieve efficiency in the procedures to be carried out. Between 2006 and 2010, Mr. Ritter served as an executive at Panasonic Latin America, where he was responsible for coordination, goal achievement, and introduction of new products for the Caribbean region. In 2013, Mr. Ritter became associated with MAPFRE PANAMA, where he was responsible for the negotiation of contracts at the business level within the insurance industry. His experience in the structure and internal functioning of companies and fundamental knowledge in the field of international relations have earned him various recognitions in a personal capacity and to be part of multiple work groups in different sectors. Mr. Allan Ritter is a graduate of Florida State University, Tallahassee Florida, where he obtained a degree in economics and international relations, and also has a Postgraduate Degree in Senior Management.
Schedule
This is the conference program, which details the activities and presentations that will take place during the event. From the opening session with welcome speeches from important government officials, to special presentations and roundtable discussions on key topics such as trade relations and global value chains, the program offers a wide variety of perspectives and expert opinions on the subject. In addition, there will be a coffee break to give attendees the opportunity to network and converse with each other.
13:30 - 14:10
Inaugural Session and Ministerial Remarks
Welcome Address:

H.E. Mr. Federico Alfaro Boyd, Minister of Commerce and Industry, Government of Panama

Guest Address:

Mr. Jai Shroff, CII LAC Committee and Chairman & Group CEO, UPL

Opening Remarks:

Ms. Carolina España, Executive Vice President , CAF, Development Bank of Latin America

Inaugural Address:

H.E. Ms. Janaina Tewaney, Minister of Foreign Affairs, Government of Panama

Keynote Address:

H.E. Dr. S. Jaishankar, Minister of External Affairs, Government of India
14:30 - 15:00
Release of the report New Horizons, New Hopes
Special Presentation:

Mr. Gustavo Béliz, External Consultant, CAF, and former Cabinet Minister, Argentina
15:00 - 15:50
Spotlight Session: A bird´s-eye view of India-Latin America relations
India-Latin America relations have come a long way in the 21st century. The gradual increase in bilateral trade and investment has been accompanied by renewed political interest. This session aims to provide a birds-eye view of India-Latin America ties from the perspective of practitioners who have played a direct role in enhancing the relationship.
Opening remarks by Moderator:
Mr. Hari Seshasayee, Asia-Latin America Specialist (UNDP), Ministry of Foreign Affairs, Panama
Amb. Jorge Heine, Research Professor, Boston University; author of the book 'La Nueva India'
R. Viswanathan, Latin America expert; former Indian diplomat and Ambassador
Amb. Juan Alfredo Pinto Saavedra Author, and former Colombian Ambassador to India
15:50 - 16:05
"PANAMA: The Place to be"
Special Presentation:

Mr. Allan Ritter, Investment specialist and Director of International Promotion of ProPanama
16:05 - 16:55
Panel Discussion: Global reconfiguration of value chains: The India-LAC Experience
India and Latin America have become integral parts of global value chains. Companies from India and Latin America form an important part of value chains in the agricultural, automotive, financial and IT sectors. This session will look at the practical experiences from India and Latin America and the value chains they operate in
Opening remarks by Moderator:
Ms. Adriana Arreaza, Macroeconomic Studies Director, CAF
Ms. Renni Batra, CII Deputy Director - International (Latin America & Caribbean)

Mr. Raman Wattamwar, Director, Latin America, MSN Group

Mr. Ravindra Mehru, Resident Representative, EXIM Bank of India

Mr. Tony Roldan, President and Executive Director of the Chamber of Multinational Companies, Panama
16:55 - 18:00
Networking Reception hosted by CAF / RT Floor Tejas
Venue
Venue:
JW Marriott Panama City Hotel, Gran Pacific Ballroom, BR Floor